Dance like a Mazdafly – Sting like RSO!
If you want to talk faultless, Rennsport Online is probably the closest to faultless overall. Tactically in VLN's mx-5 category, they have been untouchable and it shows again when their drivers, spearheaded by the Czerny's are head and shoulders above everyone else. Despite the retirement of one vehicle due to an unfortunate crash, building up month after month, it seems there are no challengers for the seat of Rennsport's mx-5 throne.Jake Sparey
WE ARE STUNNED! Team RSO is the Top Team of June 2017!!! 
Thanks to Jake Sparey, iRacing and RaceSpot TV, Rennsport Online is honoured as the Top SimRacing Team of the month of June 2017!!! We are so proud!
Especially the dominating performances of our Mazdaflies helped us on our way to this achievement! Not only, we are a double-winner of the Mazda-class of the official iRacing 24 hours of the Nürburgring, winning this race in 2016 and 2017, but also winning performances during the official VLN Endurance Series helped us to gain attention!
Therefore, we proudly congratulate our #twinturbos Alex and Tobias, but also Patrick, Elmar and Stephan for starting the hype of our RSO-Mazdas!
UNGLAUBLICH! Rennsport Online ist das Top Team des Monat Juni 2017!!!
Im vielbeachteten SimRacing-Ranking von Blogger, Moderator und Experte Jake Sparey, wurde Rennsport Online zum Team des Monats Juni 2017 gekürt! Wir sind so stolz!
Vor allem unsere andauernd starken Leistungen unserer Mazda-Jungs bescherten uns erstmals diese große Ehre! Nach zwei Klassensiegen bei den 24-Stunden-Rennen 2016 und 2017 dominieren unsere Jungs derzeit die VLN Endurance Series nach belieben! Grund genug, die Kombination Mazda + Nordschleife = RSO ausgiebig zu feiern!
Mit Team Heusinkveld landete übrigens ein weiteres deutsches SimRacing-Team auf Rang zwei des Rankings und zeigt, wie stark die deutsche SimRacing Szene auch im internationalen Vergleich aufgestellt ist!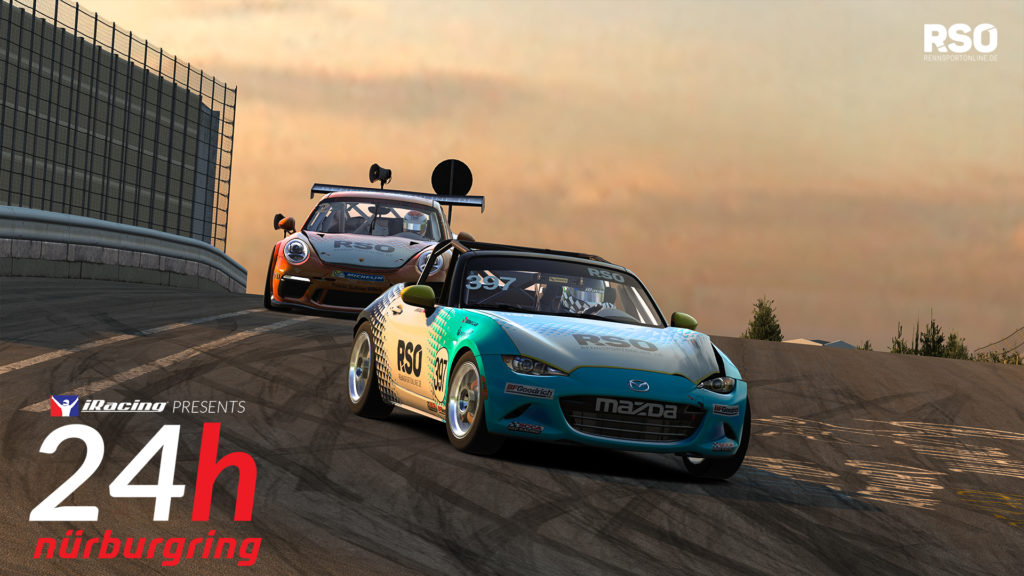 #goRSO
#dancelikeamazdafly
#stinglikeRSO
#twinturbo